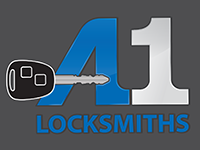 Phone Number: 9535 5951
Address: 61A Pinjarra Road, Mandurah, 6210
Website: https://www.a1locksmiths.com.au/
A1 Locksmiths provide a range of services for home, commercial and automotive requirements. Whether you've lost or had your keys stolen, or you require Home Security and Access Control solutions, a Restricted Key System, Digital Door Locks, Safes or Padlocks for the security of your office, warehouse or school, our team of qualified tradesmen and professional staff are here to help.
A1 Locksmiths are a long standing family owned and operated business, operating for over 35 years, starting in 1985, throughout the Perth metropolitan and Peel region. Initially starting as a husband and wife team, the team has now grown to 28 employees, all with various degrees of expertise in many types of locksmithing.
Our Locksmith's are Police Licensed master locksmiths, and our professional office staff are waiting to take your call to repair or replace locks and keys of all descriptions at your premises or in any of our 3 locations, also available for emergency services 24/7.