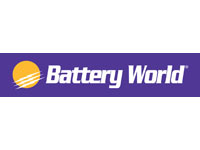 Phone Number: 13 17 60
Address: 3 Kulin Way, Mandurah, 6210
Website: http://www.batteryworld.com.au/
Still need batteries for transport, communication, thermometers, phones, smoke alarms, cameras, anything!
Retail shop doors are open, deliveries and roadside assist.
Open full time 8-5pm weekdays, 8-3pm Saturday and 9-1 Sunday.
24 hour service, power for everything!
Cars, boats, caravans, motorcycles, cameras, phones, smoke alarms, tools, health, power sports, hobbies, lawn, garden, golf and more.
Get the right product to suit your needs, first time, every time.