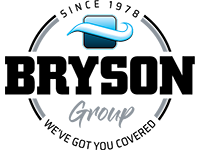 Phone Number: 9581 7760
Address: 16 Thornborough Road, Greenfields, 6210
Website: http://brysoncanvas.com.au/
We are a family owned, Western Australian-based company that is recognised for our industry-leading capabilities.
We recognise that long-term meaningful relationships with clients, partners and suppliers are fundamental to our success, and we work to build mutually beneficial relationships in all locations where we operate
We work in an industry that is constantly evolving and where technology and innovation are essential to designing and delivering solutions that enhance our client's requirements. Since 1993 we have continually expanded our technical knowledge, discovered new solutions and learnt valuable lessons.
Bryson's long-term success has resulted from combining our knowledge and experience with talented and committed people and adaptive approaches that consistently deliver value for clients.
We deliver our product and services across a range of markets including:
Marine
Mining and Resources
Transport Industry
Local Shires
Commercial Developments
Domestic Market