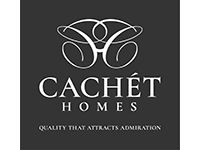 Phone Number: 9535 6628
Address: Unit 2/64 Milgar Street, Mandurah, 6210
Website: http://cachethomes.com.au/
Cachet Homes is the most Awarded Custom Home Builder in the Peel Region.
Collaborate with our experienced team to create a unique, custom home solution that brilliantly combines your design ideas with our award winning expertise. You may have a particular concept in mind, or you may need support to develop a stunning home that is reflective of your personality and lifestyle. Should it be a Modern Contemporary home or a Traditional-style period home that you're after , we can help. Our friendly team will guide you through the journey and ensure that your new house will feel like home the minute you walk through the door.
No Gimmicks, No Numbers in a Queue. It's Personalized, Honest, Service and Quality Craftsmanship that drives Cachet Homes to excellence in the Construction Industry.