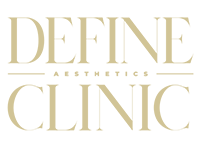 Phone Number: 9534 7225
Address: 78 Allnut Street, Mandurah, 6210
Website: https://defineaesthetics.com.au/
Define Aesthetics has established itself as serious contender in the cosmetic beauty industry over the past 7 years. Our staff also brings with them combined experience and knowledge of more than 30 years in the industry.
We pride ourselves in always staying up to date with the latest beauty technology and techniques. We also keep the most up to date machines, equipment and products. Define also ensures that our staff receive regular up to date training to give you the best advice about products and treatments available for you.