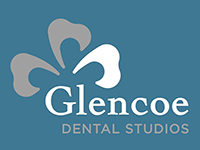 Phone Number: 9555 8900
Address: 78A Glencoe Parade, Halls Head, 6210
Website: http://www.glencoedental.com.au/
With a full range of dental services available from general and children's dentistry to replacing missing teeth, straightening teeth with Invisalign or Quick Straight Teeth, restoring broken teeth, or smile-makeovers with tooth whitening, crowns, bridges, veneers or implants, you can be assured that your dental needs are in good, experienced hands. Our ongoing preventative care maintenance programme will provide you with piece of mind that your future oral health needs are kept ...
We offer a range of options for nervous and scared patients and our front office co-ordinator can help take the stress out of budgeting for your treatment with advice and guidance regarding financing options. Your full Health Fund rebate that you are entitled to can be claimed on the day of treatment and we are fully integrated with Medicare's Child Dental Benefit Scheme for eligible children and we also welcome DVA patients to become part of our Glencoe Dental Studios family.
Opening Hours
8 am - 5 pm Monday - Friday
8 am - 1 pm Alternate Saturdays