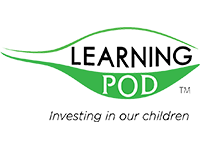 Phone Number: 1300 123 763
Address: 4/3 Fielden Way, Port Kennedy, 6172
Website: https://learningpod.com.au/
Investing in our children's education for life-long success!
Learning Pod group focus on the best interests of the child – always. It is important that our children feel understood, to become passionate about their education and to develop a love of learning through our fun, hands-on educational methods so they can flourish!
We provide customised education for children of all ages and stages. Whether your child needs some extra homework support or extension, specialised education for additional learning needs such as Autism, ADHD, and Dyslexia, or requires help to re-engage with their education, we are here for you. Held at one of our centres, or mobile, we can come to you for classes, tutoring or our fun science parties!
We also offer a large range of educational resources and NDIS approved therapy and sensory products to support both students and teachers – come in and visit us or see our online store for our full range.