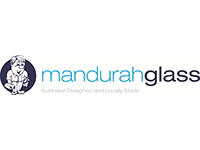 Phone Number: 9581 2894
Address: 21 Tindale Street, Mandurah, 6210
Website: https://www.mandurahglass.com.au/
Is your shower screen or splashback needing an upgrade? Or do you want your home to become more energy efficient?

We have been locally owned and operated for 40 years and offer complete glazing solutions for any project. We manufacture custom size windows, doors and shower screens as well as mirrors, wardrobe doors and splashbacks that have been designed by some of the nation's leading industry brands. These systems all reach high performance, are functional, and stylish and are well suited to the local conditions and our Western Australian lifestyle.

We sell all types of glass in single or double glazing; glass for energy efficiency, noise control, security and safety. Translucent glass, clear glass, mirrored glass, patterned glass, and even digitally printed glass.

We also sell aluminium shutters and can cut anything from aluminium to stone and steel on our new waterjet machine. Our membership with the Australian Glass and Glazing Association ensures commitment to both safety and energy standards at all times.

So call in to our comprehensive showroom, phone in to get our measure and quote guys to site, or email your house plans directly and one of our dedicated and professional team members can offer design advice and give you a quote to help you get the most out of your homes potential!