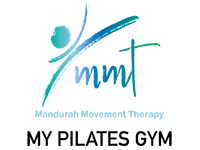 Phone Number: 9547 4759
Address: 92 Anstruther Road, Mandurah, 6210
Website: https://www.mandurahmovementtherapy.com/
Mandurah Movement Therapy opened in 2018 and has built a strong reputation within the Mandurah health community as a professional and knowledgeable go to for Pilates training. The beauty of MMT is that we offer both group fitness Pilates classes and a Pilates gym. Our work is
pure and strong. If you don't sweat then you are not doing Pilates.! The staff at MMT are all fully qualified Pilates instructors and this is our lane, we specialise in Pilates in its original method. We are committed to offering affordable Pilates that is not diluted from its strength.