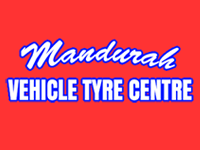 Phone Number: 9582 7139
Address: 25 Galbraith Loop, Falcon, 6210
Website: https://www.mandurahtyres.com.au/
We are a tyre service centre located at 25 Galbraith Loop in Falcon, focusing on providing tyres from all the major brands for all makes and models of cars, light trucks, and 4WDs at competitive prices. We understand that no part of a vehicle operates in a vacuum, which is why we also offer steering and suspension services and brake repairs to ensure that you get the most out of your tyres.
Our expert staff have over 60 years of experience at their disposal, and we're always happy to help!