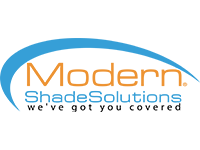 Phone Number: 1300 86 27 44
Address: Unit 4, 53B Dixon Road, Rockingham, 6168
Website: https://perthoutdoorblinds.com.au/
Modern Shade Solutions is a family owned and operated business that has been operational in Perth, WA since 2011. We have built a solid reputation for providing quality shade products.
What makes Modern Shade Solutions stand out as an outdoor blinds and awning company are our custom-made products tailored to look great on any outdoor area. All our outdoor blinds and awnings are manufactured right here in Perth.
At Modern Shade Solutions, we place great emphasis on the importance of customer care. For this reason, all our services to both commercial and residential marketplaces are delivered to the best of our ability and beyond. All our products are tailor made to fit all outdoor spaces and improve the exterior design and look of your living and working environments in Western Australia. We help all our clients with the decision-making process. Modern Shade Solutions has a team of experienced personnel who strive to provide all the information necessary for our clients to make the right decisions