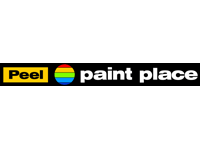 Phone Number: 9581 2623
Address: 100 Park Road, Mandurah, 6210
Website: http://www.paintplace.com.au/
If you are painting or renovating your home you've come to the right place! As experts in paint and colour, the Paint Place Group of Stores will provide you with excellent DIY tools and professional advice to ensure you achieve perfect results. Whether you need help with creating your colour scheme, seek guidance on the products required for your project, or simply don't know where to start, Paint Place have all the answers. Each Paint Place store is family owned and operated, so localised and friendly service is guaranteed. With over 115 outlets throughout the country there must be a store near you. We carry all major brands of paint, including Wattyl, Solver, Taubmans, Haymes, Dulux and New Look, and great range of accessories.