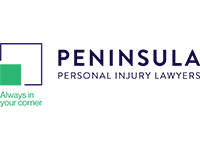 Phone Number: 9581 4339
Address: Unit 1, 33 Davey Street, Mandurah, 6210
Website: https://peninsulapersonalinjurylawyers.com.au/
• CLEAR: We have a clear, capped fee structure so there are no surprises on costs.
• COMMITTED: We are committed to acting in your best interests by working strategically to maximise your financial entitlement.
• EXPERTS: We are experts at managing your claim and look to do so through a solid support network of lawyers, vocational rehabilitation providers and independent medical examiners.
We are always in your corner.
Peninsula Personal Injury Lawyers (PPIL) is a family owned law firm located in Mandurah and North Perth, Western Australia. Specialising in personal injury law, our ongoing success can be linked to our three core values: Clear, Committed, Experts.
At PPIL you are treated as part of the family and we are always in your corner, fighting for your rights and entitlements. While no two cases are ever the same, what all clients will experience equally is our team's caring approach and genuine understanding of the hardship you may be experiencing. We will act in your best interests at all times.
PPIL has a greater than 95% success rate and this, together with our 25+ years personal injury law experience, will ensure your claim is in safe hands. We also pride ourselves on our transparency and how we approach our claims. We don't believe in putting clients through a challenging legal process if the outcome is not expected to be in your favour; thus, when you meet with PPIL you can trust our advice is based on a genuine sense of care towards you and your personal situation. Learn more about PPIL.