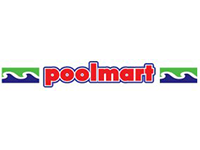 Phone Number: 9583 4533
Address: 8 Magenta Terrace, Mandurah, 6210
Website: https://www.poolmartwa.com.au/
Be lazy… be pool smart… use Poolmart!
For all your pool and spa needs, see the local experts at Poolmart Mandurah.
Come into Poolmart Mandurah and bring a sample of your pool water for a FREE water analysis. Or better still, they can come to you!
They offer routine maintenance and equipment installation, PLUS warranty repairs, on pool equipment like robots and suction cleaners!
Poolmart Mandurah, 8 Magenta Terrace, and online… taking the hard part out of pool ownership… so you get the best bit…