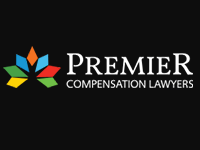 Phone Number: 1300 769 296
Address: 44 Kings Park Road, West Perth, 6005
Website: https://premiercompensationlawyers.com.au/
Premier Compensation Lawyers have been helping the people of Australia and overseas receive the compensation they deserve and are entitled to.
We are a personal injury firm that charges our firms on a no win – no fee basis and represent people injured as a result of:
Motor vehicle accidents.
Public liability.
Workers compensation.
Medical negligence.
Professional negligence.
Tourist's injury – Tourist Refund Scheme.
Claimant superannuation.
TPD claims.
Sexual assault.
Sexual abuse.
Our team is large enough to have all the resources required at your disposal to successfully deal with your compensation claim and we are small enough to deal with you on a personal level.
We have the necessary skills, experience and personnel to manage any compensation matter.
We focus on our personal approach to each and every case and by our commitment to assisting with you with your case and with all your other needs.
Your compensation claim will be treated as a priority at all times.
We provide expert services and advice in all areas of compensation claims and are highly experienced, professionally managed and dedicated to standards of excellence. In obtaining excellent results for our clients.
We provide expert compensation advice in a simple manner that is professional and tailored to you.
We handle every type of personal injury compensation claim and will do so with a high level of professionalism, sensitivity and compassion.