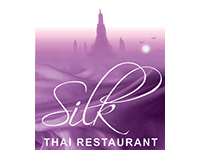 Phone Number: 9536 2373
Address: 52 Mandurah Terrace, Mandurah, 6210
Website: https://www.silkthai.com.au/
Simply delicious authentic Thai cuisine awaits you, as well as warm and friendly service that you could expect from the best of Thai restaurants.
20 years of investment and tradition poured lovingly into a Thai Restaurant and a menu to be admired. In Thailand and Australasia, the Executive Head Chef has developed a menu that is the foundation of success for many locations over the years.
Now we have brought that success, flavour and experience to Mandurah. The perfect mix of traditional Thai dishes and tasty creations are waiting for you. Simply come and try. You'll taste the difference and come back again and again.