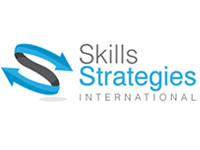 Phone Number: 0421 792 451
Address: 191 Mandurah Terrace, Mandurah, 6210
Website: https://www.facebook.com/skillstrategiesmandurah/
Skills Strategies International Pty Ltd (SSI) is a leading Registered Training Organisation (RTO) delivering quality training services nationally and internationally.
Since 1992, Skills Strategies International has been providing innovative training and business development services across both the corporate and public sectors. Our consultative approach for effective skills development is achieved by linking the highest quality industry standard and solutions to our clients' strategic goals.
Skills Strategies International is committed to achieving best practice in the provision of vocational education and training. We acknowledge that this is dependent upon non-discriminatory access to services and comparable educational outcomes by all groups in society.