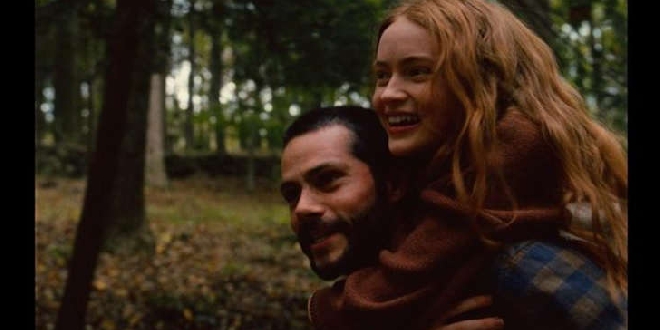 Starring Sadie Sink as Her and Dylan O'Brien as Him.
We are officially undone.
If you haven't watched Taylor Swift's 'All Too Well: The Short Film' then you're in for a real treat.
Shot on 35mm film with cinematography by Rina Yang, and written and directed by Taylor, All Too Well takes us on a journey with Taylor's beloved song from her album Red (Taylor's Version).
It clocked up more than 3 million views in less than three hours of premiering and features Teen Wolf star Dylan O'Brien and Sadie Sink of Stanger Things.
The song has long been rumoured to be about Swift's brief, yet serious relationship with actor Jake Gyllenhaal whom she had dated for 3 months in 2010 and was left broken-hearted when the then 30-year-old ended it with a phone call on New Year's Eve, not long after she turned 21.
Several lyrics throughout the 10-minute version of the breakup ballad suggest that Jake broke off his relationship with Swift over their age difference.
"You said if we had been closer in age maybe it would have been fine / And that made me want to die," Swift sings during one part of the song.
Taylor posted, "Just a friendly reminder that I would never have thought it was possible to go back and remake my previous work, uncovering lost art and forgotten gems along the way, if you hadn't emboldened me. Red is about to be mine again, but it has always been ours. Tonight we begin again. Red (my version) is out now."

Watch Taylor Swift's 'All Too Well: The Short Film' below.
Source: YouTube/TaylorSwift