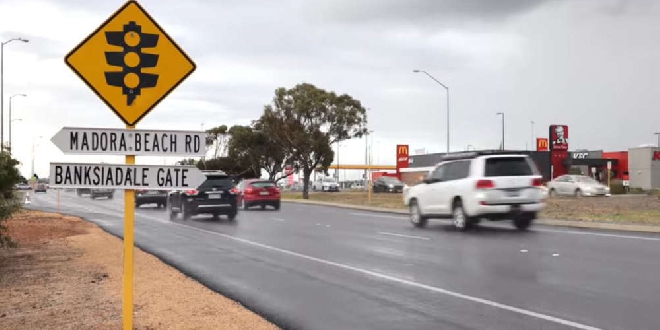 The pedestrian bridge will be installed over Mandurah Road. PIC: Facebook
A re-elected Morrison Government has pledged $2 million to complete the installation of a pedestrian bridge that will join Lakelands and Madora Bay.
The City of Mandurah have already purchased the second-hand bridge which was originally located on the Tonkin Highway, but are waiting on funding to install it.
The footbridge over Mandurah Road will make it safer for pedestrians to access the shopping centre, school and beach.
Member for Canning Andrew Hastie said he was passionate about the project which he has been fighting for in Canberra.
"Mandurah is a great place to live, work, and raise a family – and our population growth reflects this, but infrastructure must keep up with this growth," Mr Hastie said.
"That is why I have worked to deliver federal funding for important projects like the Mandurah Train Station commuter carpark, Lakelands Train Station, Peel Health Campus upgrades and the new foreshore pool, skate park and playground.
"The completion of the Madora Bay – Lakelands Pedestrian Bridge will make resident's lives easier, allowing them to quickly and safely enjoy the Madora Bay beaches, or the Lakelands Shopping Centre by foot. Importantly, it will also improve safety for children travelling to and from school."
Lakelands and Madora Bay are two fast-growing suburbs in the north of Mandurah with the population expected to grow by 81 per cent by 2036.
The Madora Bay – Lakelands Pedestrian Bridge site will be near the intersection of Mandurah Road with Madora Beach Road and Banksiadale Gate.