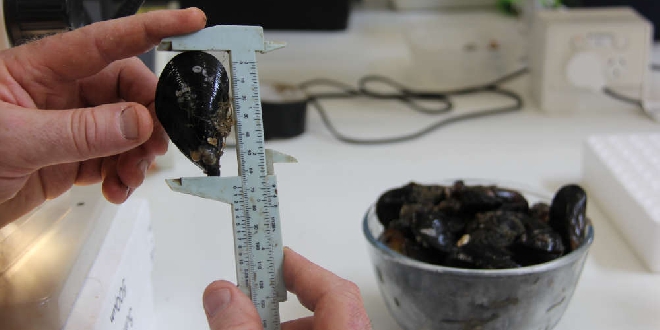 Mussels being measured. PIC: Fiona Valesini/The Nature Conservancy
Two pilot shellfish reefs are being laid in the Peel-Harvey Estuary this week, a project aimed at improving the health of the iconic waterway.
The trial reefs, made of locally-sourced limestone, are being installed in Cox Bay in the Peel Inlet and in the Harvey Estuary next to Warrangup Spring Reserve.
Divers will then 'seed' around two million mussels onto the reefs and over time it's hoped they will attract other marine species and improve water quality.
Together they cover around 600 square metres.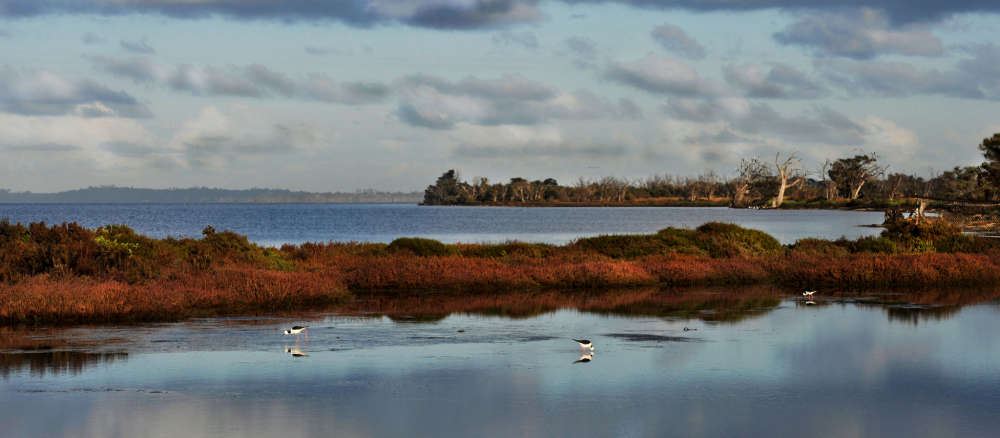 Two shellfish reefs are being installed in the Peel-Harvey Estuary. PIC: David Rennie
Building the trial reefs follows nearly five years of extensive research and feasibility work.
The Nature Conservancy Oceans Project Coordinator for the Peel Region Dr Richard Campbell said shellfish reefs were once abundant throughout the bays and estuaries of southern Australia but had largely been wiped out since European settlement.
"Shellfish reefs are highly effective at restoring the health of our stressed bays and estuaries and that is what we are hoping will happen here," Dr Campbell said.
"They create habitat for a range of other marine species, boost local fish and crustacean stocks, and improve water quality due to their natural filtration power."
Dr Campbell said it was an exciting step forward in the long-running project and thanked the many organisations and people involved to date.
He said the two sites had been chosen carefully through evidence built from underpinning scientific studies, restoration suitability modelling and wide consultation.
"Installing these pilot reefs is the culmination of considerable work involving the Peel-Harvey Catchment Council, local community, Bindjareb Noongar community and government agencies, who have all worked together to improve the health of their local waterways," Dr Campbell said.
"The community has been heavily involved – the mussels that will be placed on the reefs include those grown by community volunteers as well as those bred by our commercial partner Harvest Road Oceans."
The project is led by The Nature Conservancy, partnering with the Peel-Harvey Catchment Council and has been supported by the Alcoa Foundation, which to date has provided $1.7 million, with additional support provided by the Western Australian Government's State NRM Program.
If the trial reefs prove successful, they will be followed by a series of larger reefs planned for installation later this year with funding from the Australian Government.